I'm baacccckkkkk.  Did you miss me?  I took a little bit of a hiatus from Thanksgiving through the New Year to focus on my Instagram but I'm excited to be back at it.   I have a TON to share with you!  With that said, if you're not following me already on Instagram, please do.  Please be my friend, please. 🙂  You can check me out HERE.  I have a ton of fun DIY's over there, with some 'crazy' mixed in between.
ANYWHO.  I've always been a neutral girl at heart, but I've really been craving some tiny (baby steps here guys) pops of color in my home.  My love started when I saw this velvet couch from Anthropologie.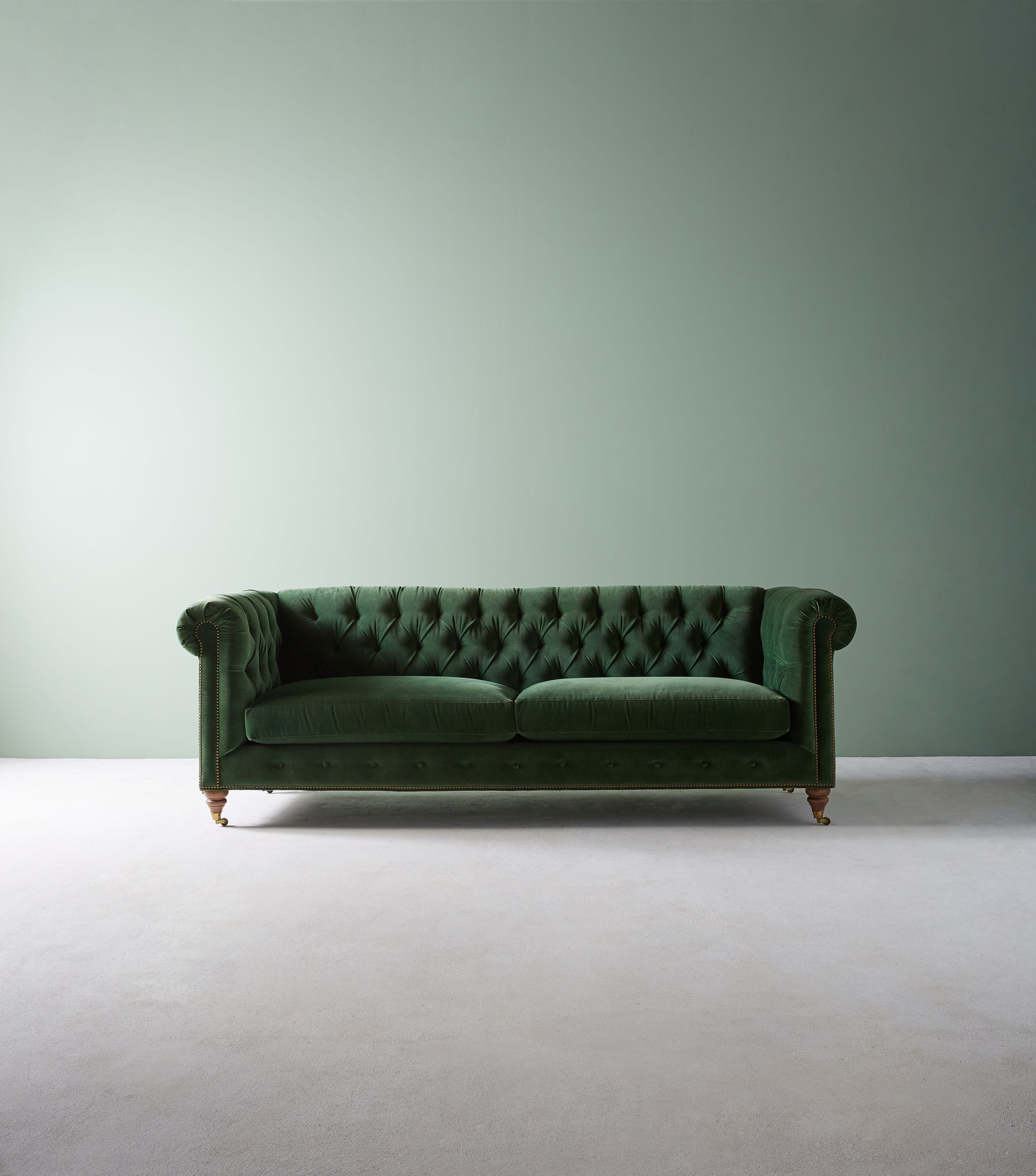 So what do I have now?  Tunnel vision.  I NEED some super cute velvet chairs to add to my dining room.  Clearly Anthropologie, while beautiful, is completely out of my budget.  And so I've put together a list of my runner ups that won't break the bank.  So here we go…
1.  Makenna Armchair
I love this color green, and LOVE the shape of this chair.  It's $183, and that may seem like a lot, but WAY cheaper than other accent chairs, AND I only need two for my dining room.  You can check it out HERE.
2.  Cora Slipper Chair
Ok so this isn't exactly a pop of color, but they have many color options.  I just loved this one and LOVED the legs.  This is $193, and you can check it out HERE.
3.  Beatrix Side Chair
Ok this looks almost identical to the one at Anthropologie.  I LOVE the back.  It comes in multiple colors, and I love both the navy and the green personally.  I found the cheapest option for $197 at Bed Bath Beyond (yes I know!) right HERE.
4. Wysocki Armchair
I LOVE the shape of this, and it's similar to #1.  It comes in a beautiful Mauve and a Mustard color.  These would look super cute at a desk and not just at a dining table.  For all the color options check it out HERE.
5.  Paris Velvet Dining chairs
OK, these would look super cute with an unfinished dining table.  I LOVE these colors!  They come with other colors too, and they come in a set of two already!  They are $210 (for both) and you can check them out HERE.
Hope you found these options helpful, I really do love all the colors I'm seeing in the new year! Can you guess which one I picked?  Be sure you're following me on Instagram to find out!  Hoping to get it this weekend!
Love,
Deema